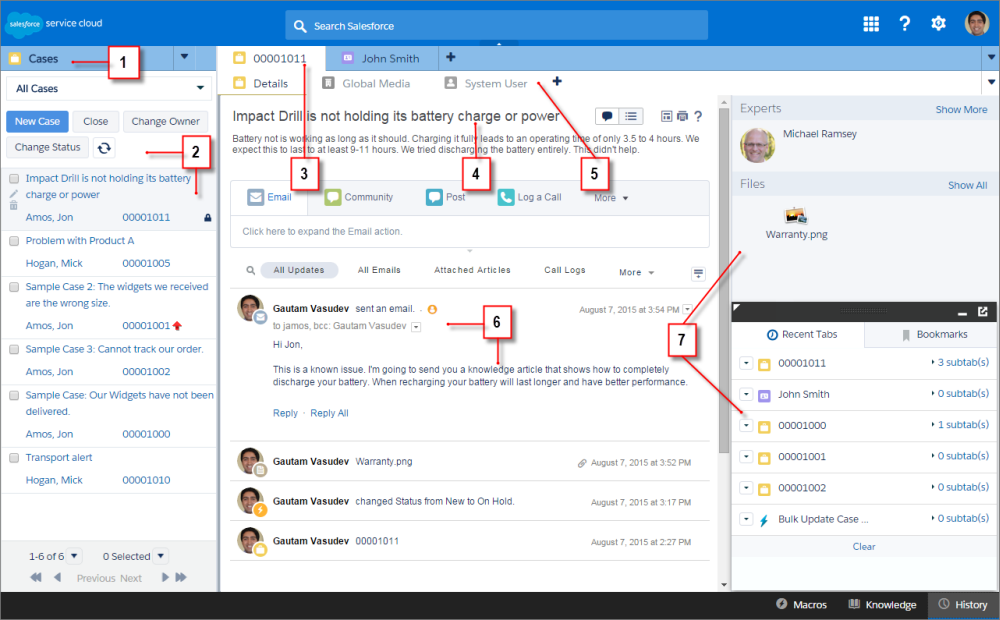 Select objects and records from the navigation tab
List of records
Selected records appear as primary tabs
Highlight panel shows key information for selected record
Subtabs
Feed / details area
Lightning components?
You can create and design many consoles.
You can integrate a console with a knowledge base.
Can add computer telephony.
Configure keyboard shortcuts.
How to access console though?
Apparently, it's as simple as going to the service console app in the app launcher. You need to have a user license allocated to you though.
To configure service cloud console go to setup -> app manager -> service cloud console.