Service and support application. Allows support team to communicate with customers easily through their chosen channel. Moreover, to communicate comfortably in multiple channels.
An easier system for support agents leads to better service.
The service cloud "console":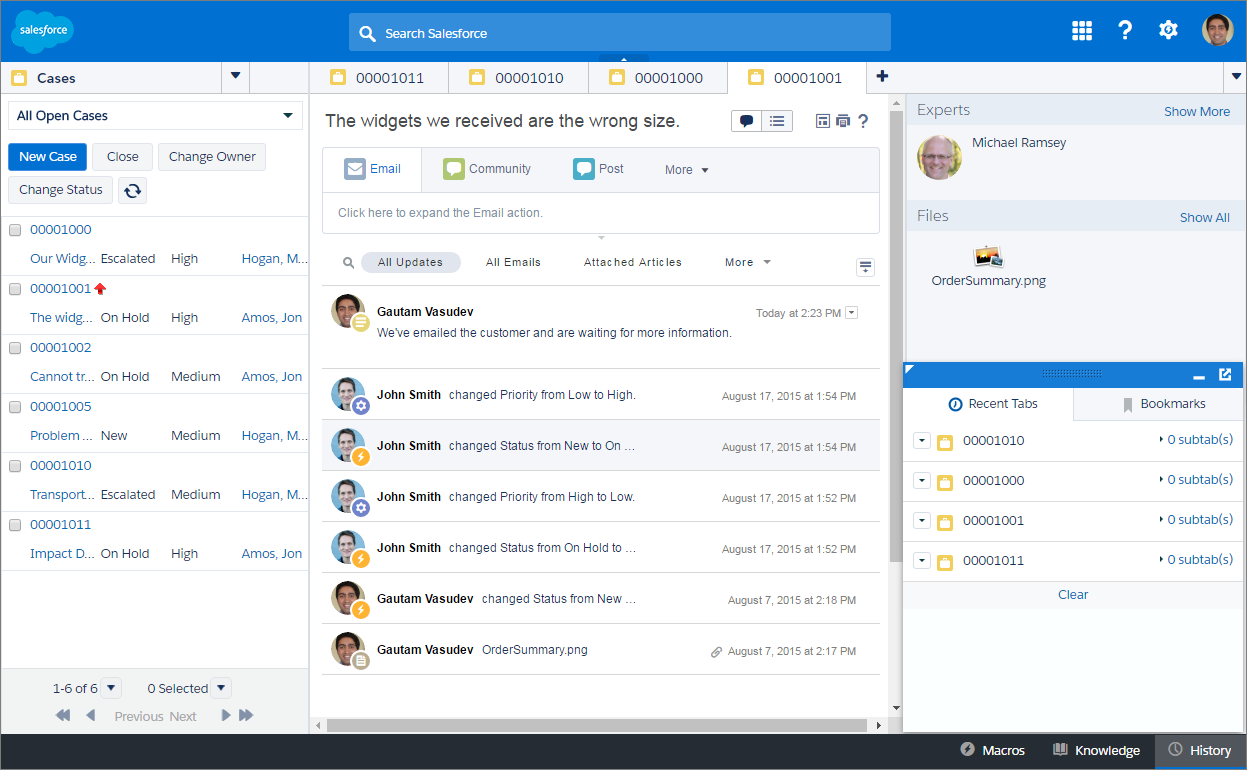 Capture support teams expertise and knowledge in a knowledge base.
Necessary licenses for service cloud:
Service cloud user
Knowledge user
Live agent user
Customer community
All unifying information about a customer is stored in a case: account, contact, history, products etc. This makes it easy to get a full view of the customer which helps in empathizing, assisting them etc.
All issues are tracked as cases whether originated from web chat, email or any other channel.
Case feed tracks information on a case so support team can see it.
Case teams let people collaborate on case. You can define each member's level of access to a case such as read only or read/write.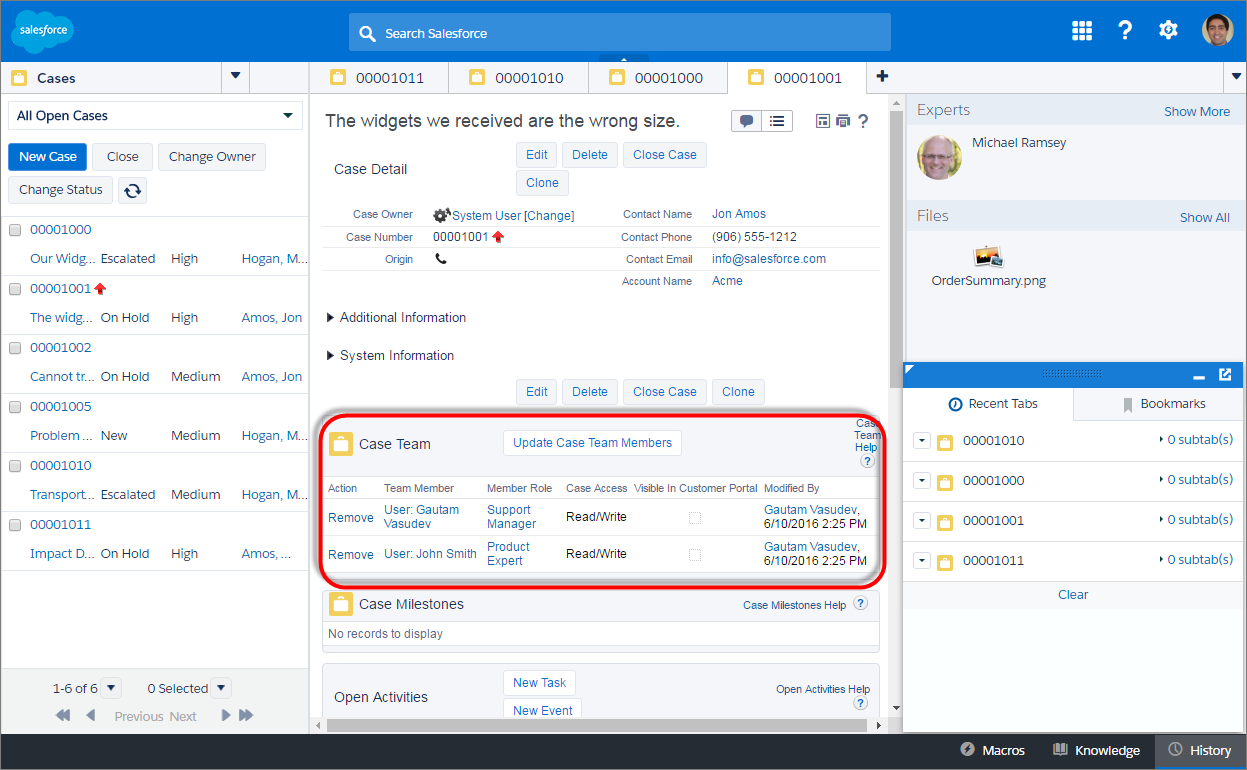 Powerful potential for automating processes in case management.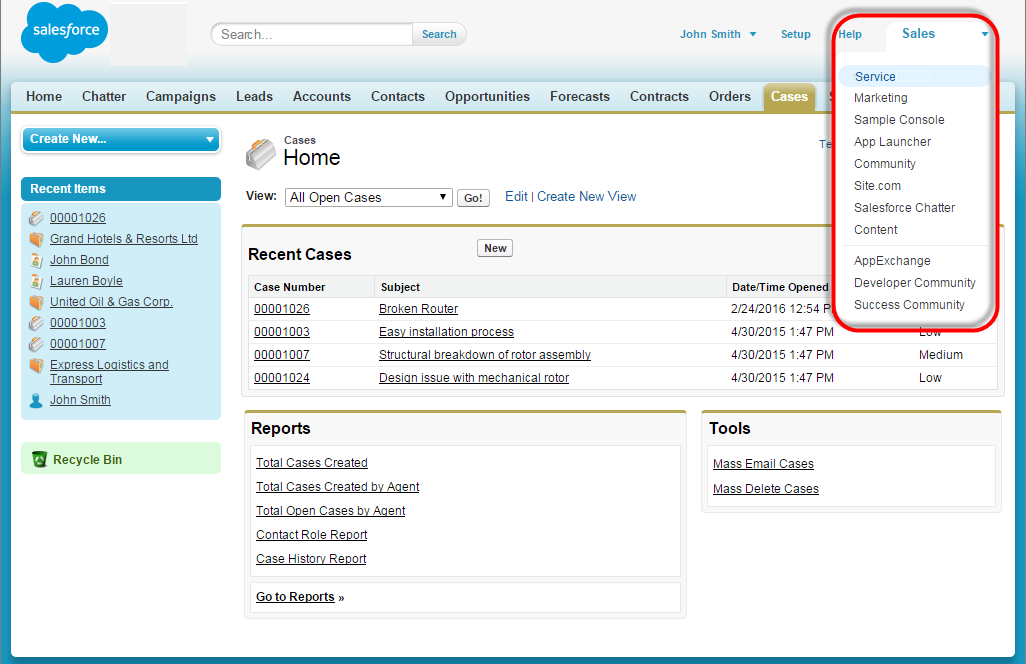 Access service cloud by going to the drop down into the top right-hand corner in classic. Or the app launcher in lightning.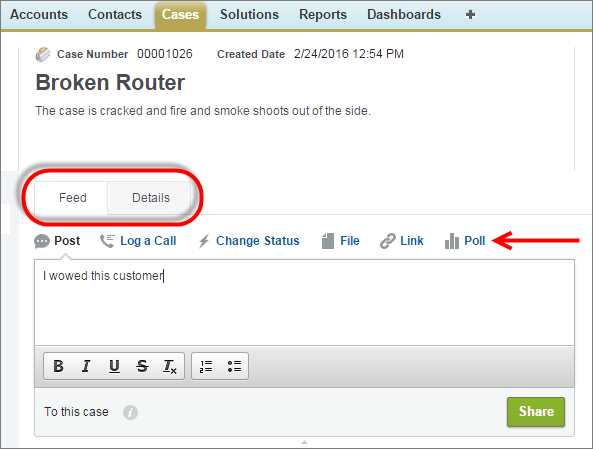 When you open a case, you'll notice that the feed is particularly prominent. Also available are the details and related list.
I managed to create a case, create a case team member role and create a predefined case team (called specialists). Then I added the case team related list to page layout and added the case team specialists to the case I created.
Something I learned is that lightning doesn't have case teams.